Chilly Late Afternoon 24 x 24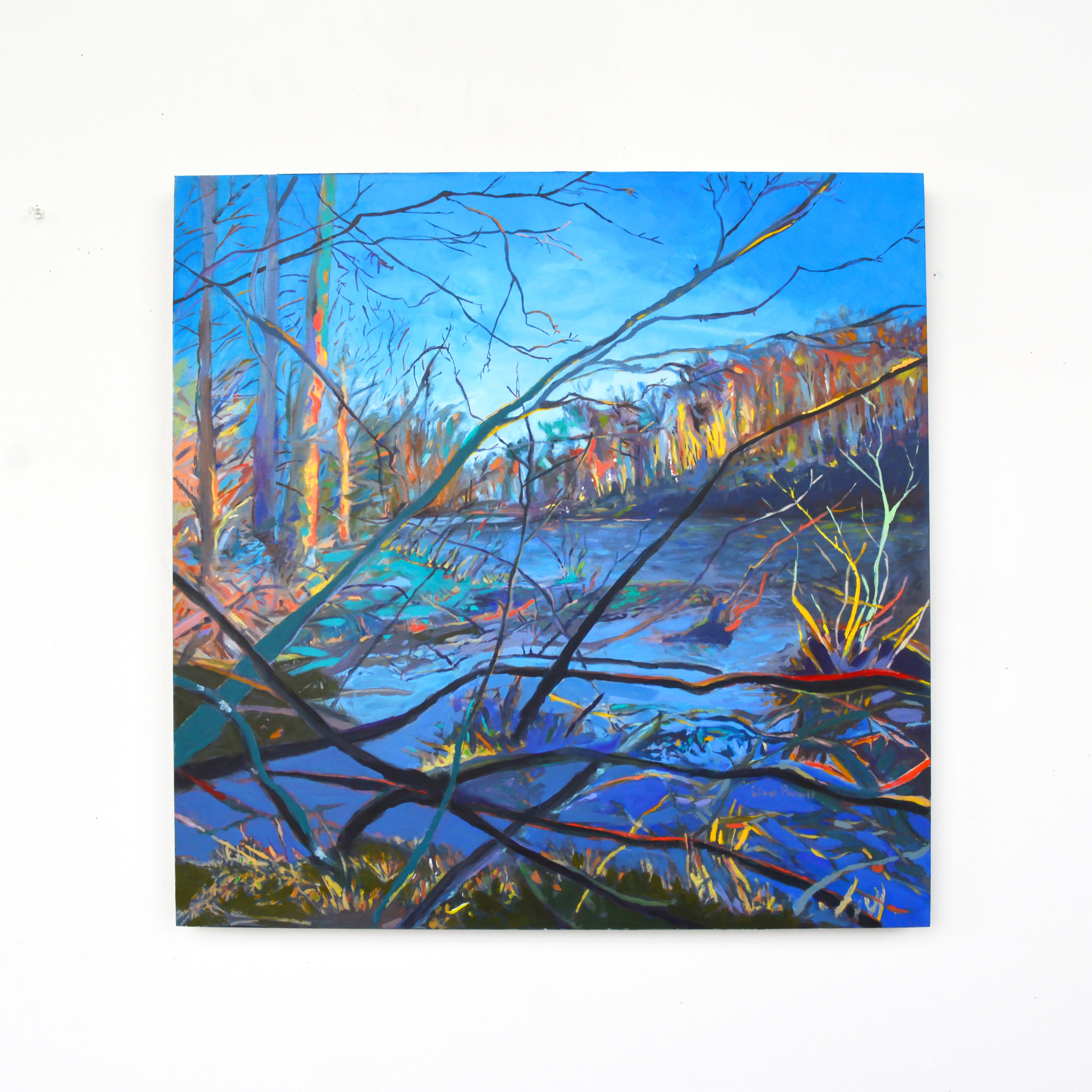 Chilly Late Afternoon 24 x 24
"Chilly Later Afternoon" is a 24" x 24" acrylic painting on a wooden panel. And is inspired by my backyard swamp, in Golden Grove, South Carolina, 2018. This peice focuses the intense light cast on a chilly winters day.
This painting is currently on display at Greenville Center for Creative Arts.
Contact GCCA to purchase.